At the age of 86, John Howell has acquired a lifetime of achievements.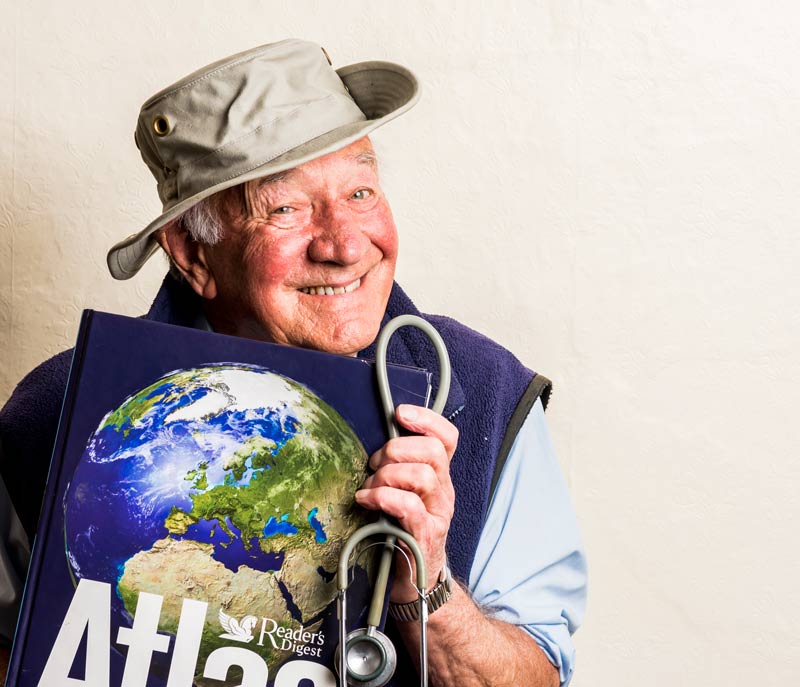 He's a rugby and hockey enthusiast (he's played at county level for Gloucestershire and West of England), a qualified pilot, a member of Heanton art group and chairman of the Chaloners Educational Foundation. And if that's not enough to inspire you, two years ago John Howell, 86, abseiled 90ft down St Augustine's church tower at Heanton Punchardon, in aid of North Devon Hospital Chemotherapy unit.
To say the octogenarian has lived an adventure-filled life is somewhat of an understatement. Having qualified in medicine in 1954 he served in the RAF in the UK, Far East and Europe with detachments to the Middle East, the Maldivian archipelago before working as a GP and assistant paediatrician at North Devon District Hospital. Along the way he's acquired five children, 11 grandchildren and four great grandchildren.
What inspires you? 'Other people's achievements.'
Describe yourself in three words 'Very lucky man.'